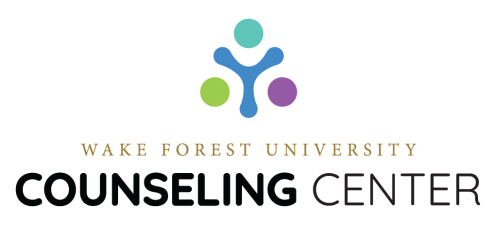 ---
For Life-threatening Emergencies
Call Anytime: 911 or 336.758.5911
---
For Urgent Mental Health Crises
Call Us Anytime: 336.758.5273 or log in to timelycare.com/wakeforest
---
To Make an Appointment
Call Us During Office Hours: 336.758.5273
or log in to timelycare.com/wakeforest
Note: If after-hours or busy, please leave a message and we will return your call as soon as possible
---
The UCC provides assessment and brief follow-up for concerns related to alcohol and other drug misuse. Students may self-refer to the UCC based on concerns they and those around them have about their own use, or a student may attend as a result of a university conduct or other administrative requirement.
Those students mandated to attend an assessment by a university administrator will be asked to sign a release of confidentiality form related to attendance, type of recommendation (if any), and status of compliance with the provider's treatment recommendations. No specific clinical information (contents disclosed in session) will be required to be shared, though a student may choose to have their counselor convey more detailed information.
Students specifically seeking an alcohol/other drug misuse assessment should indicate this specifically when they call for their appointment. If there is a time sensitive need for the assessment, students may also call the Winston-Salem area resources listed below:
Off Campus Resources:
Addiction Recovery Care Association, Inc. – 877.615.2722
Forsyth Behavioral Health Outpatient – 336.718.3550
Full Life Counseling – 336.923.7426
Insight Human Services – 800.758.6077
Mood Treatment Center – 336.722.7266
Old Vineyard Behavioral Health – 855.234.5920
Wake Forest Baptist Health/
Intensive Outpatient Program – 336.716.4551
For more resources, including AA and NA meeting information, please click here.