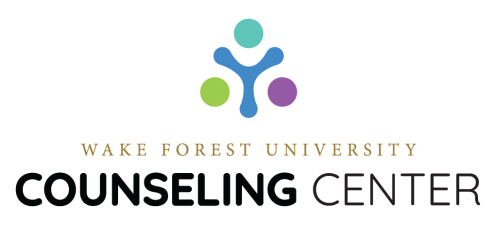 ---
For Life-threatening Emergencies
Call Anytime: 911 or 336.758.5911
---
For Urgent Mental Health Crises
Call Us Anytime: 336.758.5273 or log in to timelycare.com/wakeforest
---
To Make an Appointment
Call Us During Office Hours: 336.758.5273
or log in to timelycare.com/wakeforest
Note: If after-hours or busy, please leave a message and we will return your call as soon as possible
---
The Body Project

The Body Project is a dissonance-based body-acceptance program designed to help high school girls and college-age women resist cultural pressures to conform to the appearance ideal standard of female beauty and reduce their pursuit of unrealistic bodies. The Body Project is supported by more research than any other body image program and has been found to reduce onset of eating disorders.
Wake Forest University is proud to help facilitate peer-led Body Project groups. If you are interested in The Body Project coming to talk with your group on-campus or in serving as a group facilitator, please email Emily Palmieri at palmieet@nullwfu.edu.
Interested in joining in? Click here to sign up!!
---
Body AWAKE at Wake Forest University
Diverse Body Promotion, Eating Disorder Prevention and Treatment at Wake Forest University
Why the name? Besides being super WFU-style punny, at a much deeper level our hope for you is that you are/ become awake to your body's worth, it's intuitively wise signals for hunger, satiety, and fullness, as well as your body's desires to move, stretch, and rest in ways that nourish your body and soul. We also hope you awaken to the value and beauty of diverse bodies.
We were all born into bodies that differ in shape, size, color and appearance features. Cultural influences, family, life experiences and other factors often get in the way of embracing unique appearances, especially during college. We are here to support you in your relationship with your body. We want it to be a healthy, compassionate, and authentic relationship… and we understand that it's much easier said than done. Wherever you are on your journey, let us help. Please check out the prevention and treatment resources at Wake Forest University and consider signing up for upcoming events and training's as they come available. In addition, please take advantage of our resources list and linked websites for valuable information and tools.
---
Eating Disorder Recovery Group
This weekly 90-minute group is dedicated to the support of students in the recovery process of eating disorders and disordered eating. Please email Emily Palmieri or Denisha Champion for information regarding this group.
---
EAT Team: Eating and Assessment Treatment Team
Wake Forest University offers a multidisciplinary treatment team for students struggling with eating disorders and supporting their recovery. We know that addressing eating concerns is a multifaceted process. The EAT team officers support for the physical health complications, nutritional deficits, and psychological barriers often present in eating disorders. The current members of the EAT team at Wake Forest University are listed below.
Debra Benfield, M.Ed., RD, LDN, Dietitian nutritionist, Body In Mind Nutrition 
Denisha Champion, PhD, LPC, Assistant Director for Programming and Prevention, Wake Forest University Counseling Center champida@

null

wfu.edu
Jillian Neill, PhD, Staff Psychologist, Wake Forest University Counseling Center, neilljl@

null

wfu.edu
Brooke Orr, MS, RD-LDN, Aramark Food Services, Wake Forest University orr-brooke@

null

aramark.com
Emily Palmieri, PhD, LPC, Staff Counselor, Coordinator of eating disorder prevention services, Wake Forest University Counseling Center palmieet@

null

wfu.edu
Kate Ruley, MEd, RD, CSSD, Director of Sports Nutrition, Wake Forest University
Laura Caskey, MSEd, ATC, Assistant Athletic Trainer, Wake Forest University Athletics
---
Health at Every Size
The EAT team, Student Health Services and the University Counseling Center strive to practice from a Health at Every Size perspective that does not equate health with weight. Living in a fat body can be very healthy and living in a thin body can be very unhealthy, contrary to many people's understanding. Yes, I just used the word fat. We are reclaiming that word as a descriptor not an identity. Just as you have fingernails, you are not fingernails. Additionally, size diversity is something that is very much linked with genetics and parto of a multicultural identity.
Dr. Linda Bacon, a respected researcher with degrees in psychotherapy and exercise science, wrote the book Health at Every Size: The surprising truth about your weight and brought the objectivity of science into how we talk about body size while providing overwhelming evidence-based research support to the HAES movement. When healthcare providers focus on measurable indicators of assessing health (e.g. glucose levels and blood pressure) instead of weight, we have a more accurate understanding of your health and needs.  Well-being and healthy habits are more important than any number on the scale. Here are a few tips towards participating in a Health at Every Size mindset as recommended by Dr. Deah Schwartz from the National Eating Disorders Association website (adapted for our use):
Trust yourself.We all have internal systems designed to keep us healthy — and at a healthy weight. Support your body in naturally finding its appropriate weight by honoring its signals of hunger, fullness, and appetite. If you struggle with identifying when you are hungry and when you are full, please connect with a professional for help in the process of reconnecting with your body's cues.
Develop and nurture connections with others and look for purpose and meaning in your life. Fulfilling your social, emotional, and spiritual needs restores food to its rightful place as a source of nourishment and pleasure.
Find the joy in moving your body and becoming more physically vital in your everyday life.
Eat when you're hungry, stop when you're full, and seek out pleasur­able and satisfying foods.
Embrace size diversity.Humans come in a variety of sizes and shapes. Open to the beauty found across the spectrum and support others in recognizing their unique attractiveness. If you find this difficult, think about what beliefs or biases you hold that make it hard.
Respect and appreciate the body you have. Your body is amazing in all that it does for you and works hard every second of every day to keep you going. Self-acceptance empowers you to move on and make positive changes.
Consider confronting the fantasies you have about what living in a thin body would magically give you (such as comfort in finally doing activities, engaging in relationships, or taking opportunities you want, or wearing something you really love)- because weight loss won't change who you are. Don't wait another contingent moment to be the person you want to be: be that person now no matter what your size is!
More videos to watch:
---
PAST event:
The Illusionists  Documentary Screening and Discussion with filmmaker Elena Rossini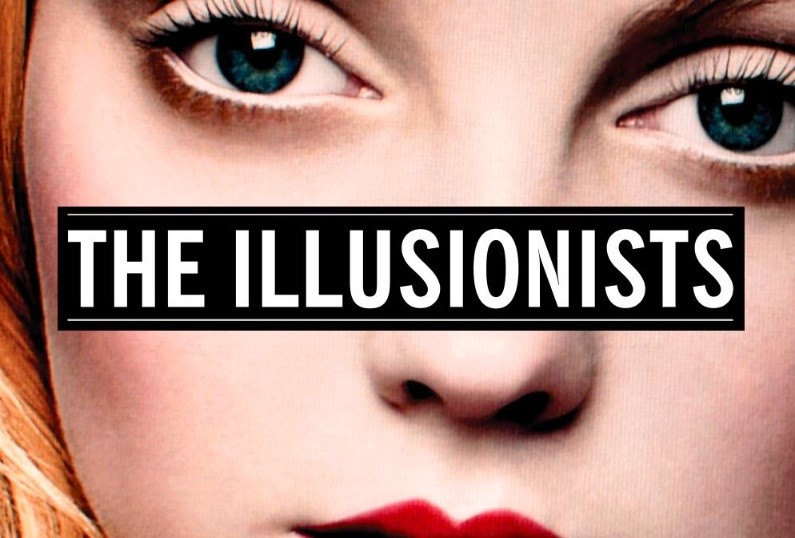 A documentary about the marketing of unattainable beauty around the world.
"Sex sells. What sells even more? Insecurity. Multi-billion dollar industries saturate our lives with images of unattainable beauty, exporting body hatred from New York to Beirut to Tokyo. Their target? Women, and increasingly men and children. The Illusionists turns the mirror on media, exposing the absurd, sometimes humorous, and shocking images that seek to enslave us."
On October 18th 2017 at 6:00 PM in the Pugh Auditorium, WFU Counseling Center was proud to host film-maker Elena Rossini for a live screening and discussion with the writer and director herself. Those who attended asked live questions to Ms. Rossini as well as a team of professionals who work with body image and disordered eating. If you missed it, now worries! Click on the link to the film's webpage and watch online! Be part of the revolution by becoming an Illusionists Ambassador! Talk with you friends and family, Dr. Emily Palmieri at the UCC, or another Health at Every Size (HAES) counselor or dietician you know to process personal reactions it stirs. AND KEEP YOUR EYE OUT FOR FUTURE EVENTS!