Main Content

---
FOR LIFE-THREATENING EMERGENCIES ANYTIME
Call: 911 or 336.758.5911
---
FOR URGENT MENTAL HEALTH CRISES ANYTIME
Call us: 336.758.5273 
---
TO MAKE AN APPOINTMENT
Call us: 336.758.5273
Note: Leave a message on our voicemail and we will call you back to schedule an appointment.
---
Follow Us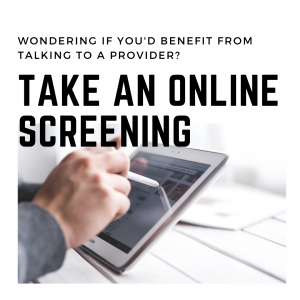 Mindfulness practice can be compared to weightlifting or cross-training. If a world-class runner wants to improve her pace, she will not only run, but will engage in structured exercises to help support fitness and capacity, including weightlifting, yoga, and more. If you want to improve your mood or decrease your sense of self-judgment, etc., regular and structured mindfulness practice is one thing that can help.
The recommendation for regular practice is to sit or lie still, without being tense or rigid about your posture. Mindfulness practice will ask you to move your focus from one thing to another, to "scan" for inner and outer qualities, and at various times to pay attention to your thoughts and your body sensations. It is non-religious and "guided," for the most part, which means someone will be talking to you and giving you cues about what to focus on and when.
Settling Self – Breathing and Affirmations (12 min)
Body Scan Mindfulness Practice (20 min)
Thoughts & Feelings as Clouds Practice (16 min)
The above media files are adapted from Jon Kabat-Zinn's Mindfulness-Based Stress Reduction and are available for anyone to utilize to help with relaxation, stress management, anxiety reduction, improved emotional awareness and/or overall mindfulness practice. You can click on any link and either stream the files through that webpage, or by using the SoundCloud app for mobile devices (using the App Store for iOs/iPhone, or Google Play for Android).