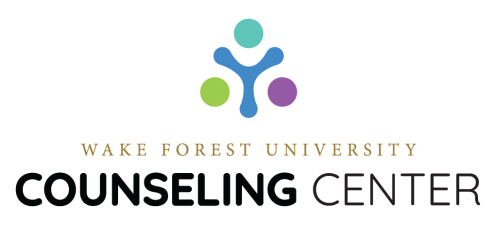 For Life-threatening Emergencies
Call Anytime: 911 or 336.758.5911
---
For Urgent Mental Health Crises
Call Us Anytime: 336.758.5273
or log in to timelycare.com/wakeforest
---
To Make an Appointment
Call Us During Office Hours: 336.758.5273

---
---
To Make an Appointment
Please call 336.758.5273 to make an appointment.
Crisis Assistance
For urgent mental health needs, crisis assistance is available anytime, from anywhere, by calling us at 336.758.5273. During normal business hours calling this number will connect you with our administrative assistant who can help assess your needs and direct you to therapy options. After-hours and on weekends this number will connect you with a crisis counselor.
24/7 Support with TimelyCare
We are excited to announce a new partnership with TimelyCare to expand and enhance mental health support to Wake Forest students. Services are free, confidential, and available now to undergraduate and graduate students. Learn more…
Current Events
The inception of conflict between Ukraine and Russia may result in an emotional response whether or not you live or have loved ones in that region. Please check in with yourself about what you need and use the resources at your disposal to access support and care. Contact us if you're unsure which resource best suits your needs. See the APA statement on the Ukraine conflict.