---
FOR LIFE-THREATENING EMERGENCIES ANYTIME
Call: 911 or 336.758.5911
---
FOR URGENT MENTAL HEALTH CRISES ANYTIME
Call us: 336.758.5273 
---
TO MAKE AN APPOINTMENT
Call us: 336.758.5273
Note: Leave a message on our voicemail and we will call you back to schedule an appointment.
---
Follow Us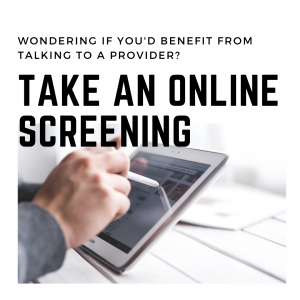 Making An Appointment
Students can make an appointment for counseling by calling (336.758.5273). If a student has a crisis-related concern (e.g., concern about safety for self/others, experience of sexual assault or other trauma, hallucinations/delusions, unclear thinking, staying awake for more than two nights, etc.) an immediate or same-day appointment will be made available. Students who are not experiencing an urgent crisis are typically able to be seen for their first visit within five-ten days, though busier times of the year, a student's busy schedule, or a request for a specific counselor may delay the appointment.
Your First Visit
During your first visit to the counseling center you will be asked to spend about 15-20 minutes completing an informed consent for service, a demographic questionnaire, and an electronic assessment of overall mental health. Once completed your counselor will review these materials with you as appropriate, and spend approximately 45-minutes with you to discuss your presenting concerns. During the initial session, your counselor will listen to you to hear the issues that have brought you in, and make recommendations for the types of services (either on- or off-campus) that might be most appropriate. As there are annual session guidelines (maximum 12 per academic year) part of the initial assessment by your counselor may include a discussion about off-campus referral.
Follow-Up Visits
The length and frequency of follow-up visits to the UCC will be determined in consultation with your counselor. Meetings typically last for either 25 or 45 minutes. Some students find relief by coming for 2-3 sessions to talk about something very specific, while others are unsure about how frequently or for how long they would like to attend sessions. Students are typically seen at biweekly or triweekly intervals. Positive outcomes in counseling are often dependent upon the work that clients do in between sessions. We encourage our clients to practice the skills that are learned and discussed in counseling during the time in between sessions.
You may also review these two recent interviews about what the counseling experience is like at the UCC: