The University Counseling Center provides crisis assistance for urgent mental health needs 24 hours a day. Just call us: 336.758.5273.
Between the hours of 8:30am – 5:00pm Monday-Friday, walk-in and same-day urgent appointments are available for students who may be at an elevated mental health risk, including:
Current or recent thoughts of harm to self or others
Concerned about the safety of another person
Experience of a recent trauma
Experiencing hallucinations, delusions, disorganized thinking and/or behavior, or have been unable to sleep for two or more days.
If there are imminent safety concerns, please call:
Local Law Enforcement (911)
Go to your local emergency department
Additionally, below are national crisis resources that you may also utilize:
Note: Urgent appointments are not used for academic concerns. For concerns related to courses or academic issues see the Office of Academic Advising.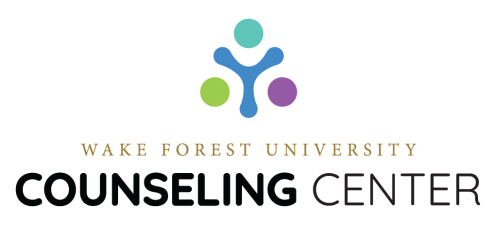 ---
For Life-threatening Emergencies
Call Anytime: 911 or 336.758.5911
---
For Urgent Mental Health Crises
Call Us Anytime:
336.758.5273
or log into:  timelycare.com/wakeforest
---
To Make an Appointment
Call Us During Office Hours: 336.758.5273
or log into:  timelycare.com/wakeforest
Note: If after-hours or busy, please leave a message and we will return your call as soon as possible
---