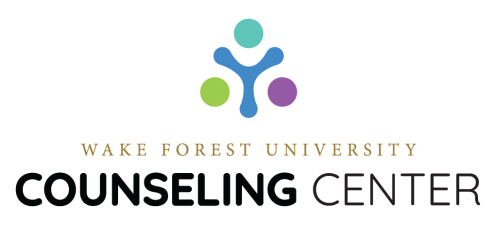 ---
For Life-threatening Emergencies
Call Anytime: 911 or 336.758.5911
---
For Urgent Mental Health Crises
Call Us Anytime: 336.758.5273 or log in to timelycare.com/wakeforest
---
To Make an Appointment
Call Us During Office Hours: 336.758.5273
or log in to timelycare.com/wakeforest
Note: If after-hours or busy, please leave a message and we will return your call as soon as possible
---
Supporting your student's mental health
As we shift to a single-session, solution-focused approach; students in need of ongoing therapeutic care may find their needs best met by a provider off-campus. Parents can help facilitate this by:
Communicating your support for your student taking care of their mental health needs
Offering to help them navigate behavioral health coverage with your insurance provider if the student is covered under your plan
Coaching your student in clearly communicating their needs to a potential therapist in order to receive effective and accurate care
Many therapists are continuing to provide services via teletherapy, reducing barriers to access associated with transportation. Students may still access the UCC in crisis situations (e.g. suicidal thoughts, sexual assault, death/impending death of a loved one, etc.) by calling – even if their primary therapist is not at our center.
Tips for supporting your student
Show your confidence in your student by allowing them to learn from their mistakes, own and celebrate their successes, and fight their own battles
College is a time of self-preoccupation which can sometimes appear self-centered and oblivious to the feelings and needs of other family members. This, too, shall pass!
Be a "safety net" not a "safety harness"
Help your student remember to put the inevitable ups and downs of college in perspective
Remember that they are still practicing to be full-fledged adults. Achieving maturity is a long process
Keep phone calls brief and non-prying. Listen more than talk
Encourage your student to get involved in at least one extra curricular activity in the first semester
Early homesickness does not predict poor adjustment to college
Encourage your student to stay on campus most weekends, especially during the first semester
Surprise visits to the residence hall room are seldom welcome
Help them stay connected with events going on at home – keep them in the loop
Try to ignore changes in clothing, hair, or language; these will eventually pass
Keep his/her room the same for at least a semester, if possible
Find new interests yourself or pursue old ones
Keep the communication channels open. Discuss difficult topics (e.g., alcohol, drugs, sex, relationships, future careers) prior to coming as well as throughout college
Familiarize with campus, community and online resources. There are many!
Remember that developing independence is crucial and requires efforts from both parents and students. Resist the urge for multiple contacts per day, limit advice giving/seeking for small problems of daily living
Just for Parents and Families Part I: What to Do Before School StartsJust for Parents and Families Part II: Help with the College Transition