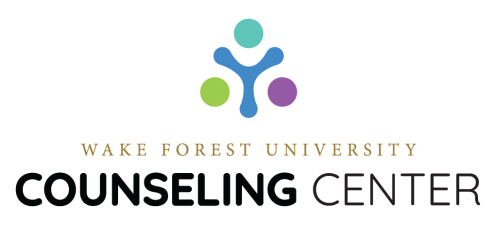 ---
For Life-threatening Emergencies
Call Anytime: 911 or 336.758.5911
---
For Urgent Mental Health Crises
Call Us Anytime:
336.758.5273
or log into:  timelycare.com/wakeforest
---
To Make an Appointment
Call Us During Office Hours: 336.758.5273
or log into:  timelycare.com/wakeforest
Note: If after-hours or busy, please leave a message and we will return your call as soon as possible
---
Signs of Distress
Parents, friends, faculty and staff are often the first individuals to notice signs of distress in students. The following may indicate that a student is in distress and in need of help:
Significant change in appearance (including hygiene, weight gain/loss), personality, attitude, mood, or behavior
Impairment in academic, social, &/or job performance & functioning
Change in sleep (oversleeping or insomnia)
Change in appetite (eating too much or very little)
Social withdrawal/isolation
Irritability
Increase in or frequent use of substances (alcohol and/or other drugs)
Problems with concentration, energy and/or motivation
Odd/bizarre speech or reasoning
Aggressive, violent behavior or threats
Attention-getting behavior
Talk of/fascination with death or dying
Feelings of hopelessness, helplessness, worthlessness, purposelessness
Direct/indirect threats of harm to self
How To Help
Communicate appropriately:
Encourage the person to share her/his concerns and problems with you. Share your concerns and observations with her/him, and invite honesty and openness with you about what is going on. Avoid judgmental, condescending, or minimizing statements (e.g., "You should be over that by now," "That shouldn't bother you," etc.).
If you're a parent, tell your child that you love them unconditionally and are available for support:
(It's simple and really important)
As a supportive parent…:
Focus on your child's development, well-being, and whether or not they are meeting their academic requirements, rather than their specific grades. Of course, if they are doing poorly due to emotional or environmental difficulties, it would be appropriate and important to express concern about this and help your student identify the correct resources to get the help they need in order to address those problems.
In addition to the UCC, there are many resources to help students thrive:
Office of the Chaplain (for religious and spiritual support)
Learning Assistance Center (for students having academic concerns, ADHD and/or disabilities)
LGBTQ Center (support and advocacy to Wake Forest University's lesbian, gay, bisexual, transgender, queer and questioning students, faculty and staff, and education to the entire campus community about issues of gender identity and sexual orientation)
Office of Multicultural Affairs (for academic advising and counseling support for all ethnic minority students)
Office of Personal and Career Development (for career exploration and development, internship and job search strategies and postgraduate educational options)
Residence Life and Housing (providing a climate for the exchange of ideas, an atmosphere for broadening intellectual experiences, and a comfortable setting for the interaction of men and women as social beings)
Student Health Service (for medical needs, including psychiatric consultations)
Women's Center (fosters community among students, faculty, and staff by connecting women to each other, services, and advocacy)