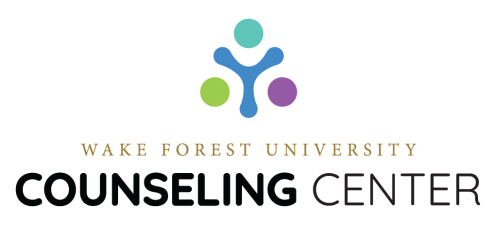 ---
For Life-threatening Emergencies
Call Anytime: 911 or 336.758.5911
---
For Urgent Mental Health Crises
Call Us Anytime:
336.758.5273
or log into:  timelycare.com/wakeforest
---
To Make an Appointment
Call Us During Office Hours: 336.758.5273
or log into:  timelycare.com/wakeforest
Note: If after-hours or busy, please leave a message and we will return your call as soon as possible
---
The University Counseling Center (UCC) is comprised of generalist mental health professionals (licensed professional counselors and psychologists) who provide short-term clinical assessment, consultation, and counseling/ psychotherapy for Wake Forest University students. The UCC's model of care allows us to support and treat students for the majority of their concerns. Generally, the UCC offers face-to-face modalities of counseling for students:
when the UCC's short-term, goal-focused counseling approach is likely to be effective,
when the frequency and number of appointments based on assessed student need can be accommodated by the UCC, and
when the student is freely choosing to access treatment.