---
FOR LIFE-THREATENING EMERGENCIES ANYTIME
Call: 911 or 336.758.5911
---
FOR URGENT MENTAL HEALTH CRISES ANYTIME
Call us: 336.758.5273 
---
TO MAKE AN APPOINTMENT
Call us: 336.758.5273
Note: Leave a message on our voicemail and we will call you back to schedule an appointment.
---
Follow Us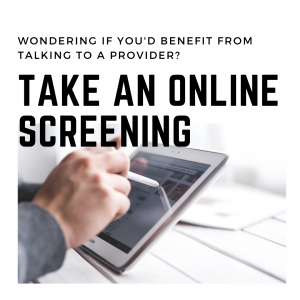 Please do not email for appointments or urgent concerns.
Call 336.758.5273.
Director, University Counseling Center
Licensed Psychologist Supervisor
Pronouns: she/her
Education and Training
Vanderbilt University (B.A. Psychology)
University of Louisville (M.A. Clinical Psychology)
Spalding University (Psy.D. Clinical Psychology)
Internship: University of Cincinnati Counseling and Psychological Services
Clinical Interests
College mental health administration; trauma-informed and trauma focused interventions; identity development; marginalized and minoritized student populations; African American men's mental health; mentoring and supervision in mental health practice.
Counseling Style
I work from a cognitive constructivist lens believing that our identity, thoughts, feeling and behaviors are developed in the context of relationships with important others. In session I can use a variety of interventions as I partner with clients to help them construct the life they want for themselves.
Personal
When I am not working, I am spending time with my family, friends and engaged in community service and engagement. I also enjoy community based mental health work through Cuts and Conversations, a private organization focused on Black men's mental health in barber shops, or in mentoring and supervising trainees of color seeking professional education and credentialing. I like to be outside when its warm and love to travel when I am able.
_______________________________________________________________________________________________

Assistant Director Clinical Services
NC Licensed Clinical Mental Health Counselor-Supervisor
Pronouns: he, him, his
Education and Training
University of California at San Diego (B.A., Psychology)
University of North Carolina at Greensboro (M.S., Community Counseling)
University of North Carolina at Greensboro (Ph.D., Counseling and Counselor Education)
Internships: Moses Cone Behavioral Health Center; University of North Carolina at Greensboro Counseling and Testing Center
Clinical Interests
College/university counseling; counselor training; crisis counseling; identity development; multi/cross-cultural counseling; substance abuse counseling; technology use in counseling; and wellness. I have served as a visiting assistant professor in the UNC at Greensboro Department of Counseling and Educational Development.
Counseling Style
I identify as an Adlerian with respect to my understanding of how we develop a framework to relate to others and the world in general. In session, I draw heavily from Person-Centered Counseling and cognitively oriented theories (CBT, REBT, Reality Therapy, SFBT). Based on client needs, I also sometimes invite clients to explore existential and spiritual identities as a means to understanding problem etiology and resolution.
Personal
When I am not working, I'm spending time with my wonderful family or indulging my hobbies. I tend to gravitate towards hobbies that lead to concrete results so I like to work on cars, running, and cooking. I acknowledged a long time ago that I am what many would consider a geek – indeed even before it was en vogue to be one.
---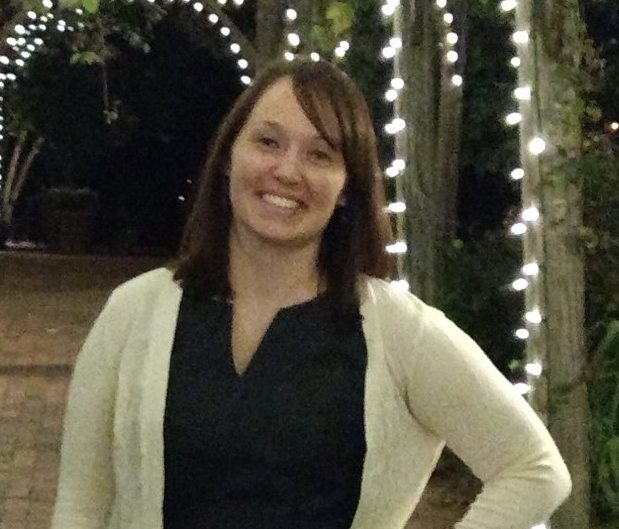 Administrative Assistant
pronouns: she, her, hers
Education: Western Carolina University (B.A., Psychology)
Professional: Administrative Assistant for the University Counseling Center.
Personal: I grew up about a thirty minute drive west of Winston-Salem but lived in the mountains of North Carolina for ten years. I enjoy hiking, traveling, crafting, binge watching Netflix with my two cats, and the occasional video game and comic convention.
---
Associate Director for Community Engagement
NC Licensed Clinical Mental Health Counselor- Supervisor
Pronouns: she, her, hers
Education and Training
Clemson University (B.A., Communication Studies)
The University of North Carolina at Greensboro (M.S., Counseling)
The University of North Carolina at Greensboro (Ph.D., Counseling and Counselor Education)
Internship: Wake Forest University Counseling Center
Clinical Interests
Multicultural/Multi-ethnic concerns; Issues affecting students of color; Substance abuse and prevention; Wellness, Mindfulness, and Holistic health; Eating concerns; Family relationships; Counselor education and supervision. The presenting concerns I typically work with include anxiety, depression, family relationship concerns, disordered eating, identity concerns, issues of race and ethnicity, as well as individuals seeking counseling for personal growth and development.
Counseling Style
My counseling style integrates a blend of interpersonal and cognitive behavioral therapy in order to help students explore the connection between their thoughts and emotional experiences. My clinical experience has been primarily college student developmental concerns; and I have also done clinical work in substance abuse outside of the university setting.
Personal
I grew up in South Carolina and love the warmth of the south. When I'm not doing my life's passion of helping students deal with personal concerns and reach their goals; I can be found dancing it out in a Zumba class,  breathing it out in Bikram yoga,  or at a spa. I love trying to recreate the comfort foods my southern grandmothers made and visiting friends spread across the country.
---
Clinical Case Manager
NC Licensed Clinical Mental Health Counselor
Pronouns: she, her, hers
Education and Training
University of Central Florida (B. S. in Elementary Education)
University of North Carolina- Greensboro (M. S. in Clinical Mental Health Counseling)
Internships: Youth Focus Outpatient, Youth Focus Structured Day, Vacc Counseling & Consulting Clinic
Clinical Interests
Depression; Anxiety; Interpersonal Relationships; Distress Tolerance; Stress Management; Self-esteem; Multicultural concerns; Wellness; Advocacy; Prevention; Severe and Persistent Mental Illness
Counseling Style
Counseling can be both a rewarding and difficult experience for some. With that being said, I try to create a safe space for individuals to explore different parts of themselves and develop a set of skills that will help them continue to be successful. I primarily use Cognitive Behavioral Therapy, Dialectical Behavioral Therapy, and Solution-Focused Therapy in my work with others.  However, I value being able to explore different theoretical frameworks as needed to help individuals reach their goals.
Personal
I am originally from Orlando, Florida and have been in North Carolina for the last 8 years. I truly enjoy and try to take advantage of being so close to both the mountains and the beach. I also love that I get to experience all the seasons! I enjoy all things of the arts—especially live music and painting.  In my spare time, I can be found discovering new music/artists or playing with my energetic miniature poodle, Jax.
---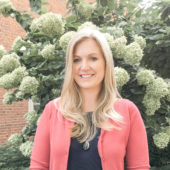 Assistant Director for Specialized Services 
Coordinator of Eating Disorder Services and Safe Office
NC Licensed Clinical Mental Health Counselor-Supervisor
Pronouns: she, her, hers
Education and Training
North Carolina State University (B.A., Psychology; Minor, Industrial Design)
University of North Carolina at Greensboro (M.S., Ed.S., Couple and Family Counseling, Clinical Mental Health)
University of North Carolina at Charlotte (Ph.D., Counselor Education and Supervision)
Internships: Moses Cone Behavioral Health Center; Family Solutions; Presbyterian Hospital Chaplaincy
Clinical Interests
Anxiety/Depression, Attachment, Clinical Supervision, Eating Disorders/ Disordered Eating, Existential Issues, Identity Development, Interpersonal/ Family Relationships, Multicultural Concerns, Sexuality, Spirituality/ Faith Development, Trauma.
Counseling Style
I strongly believe that the most important component in counseling is the therapeutic alliance and work to hold a warm, affirming space to support the challenging work of therapy (because change is hard for most of us). I truly believe that each person is the expert in their own lives, at times struggling with being their own expert due to adjustment, trauma, mood/ anxiety, or other issues that create barriers to congruence. Therefore I facilitate space to understand who clients are from their frame of reference and cultural context. The specific approach used in treatment is determined based on where a person is in their development and mental/ emotional/ social/ spiritual/ physical health needs, although I tend to be a psychodynamic/ attachment and family systems theorist at heart. I regularly incorporate emotion-focused, mindfulness, relational-cultural, somatic, and dialectical-behavioral techniques. My goal for myself as a counselor is to honor client experiences and concerns with transparency, humor, and empathy.
Personal
My ultimate passion is my daughter and family, so I spend as much time as possible with them. As a native North Carolinian and farm girl at heart, I love getting dirty and being active outside, eating good food, listening to music, and exploring the world around me in all its glory. I also enjoy non-competitive trail running, cycling, backpacking, and DIY projects.
---
Office Manager
Pronouns: she, her, hers
Education
Salem College (B.A., History)
Professional
As the Office Manager for the University Counseling Center, I want to create an environment that is welcoming, helpful and comfortable for students as well as other visitors.
Personal
As a native of Winston-Salem, I enjoy the fun and entertainment this city has to offer as well as the close-knit community feel.  I enjoy reading, crocheting, cooking, arts and crafts, and watching movies with my son. I am also an accomplished Moravian chicken pie maker and eater.
---
2021-2022 Counseling Interns
coming soon
---