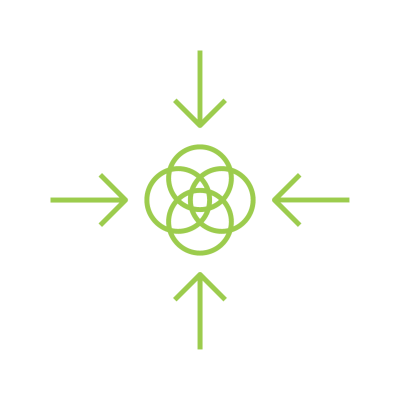 Group therapy is a preferred treatment method for many concerns you might be experiencing. Groups typically meet weekly and offer a sense of community and understanding. All groups are currently meeting virtually.
All groups are moderated by at least one staff member from the University Counseling Center. There is a high expectation that members respect one another's privacy in group settings.
Understanding Self and Others (USO)
Process-oriented groups for students dealing with a variety of concerns (depression, anxiety, stress, relationship struggles, etc). Members explore patterns of how they relate to themselves and others to help change current behaviors and develop greater insight and acceptance.
Anxiety Toolbox
A 3-week workshop which focuses on helping you understand and manage anxiety. Modules include: (1) understanding anxiety, (2) slowing down and disentangling the experience of anxiety, and (3) developing alternative responses to anxiety. By the end of the workshop, you will have your own individualized plan for managing anxiety.
When They See Us
Aims to enhance the sense of belonging for students who identify as Black and/or African American at WFU. Offers tools to address all forms of agency reduction. Provides a safe place to process experiences which could impact retention, increased representation over time, and the healthy release of negative socially constructed connotations associated with being members of marginalized and minoritized populations.
Goodbye ED
Support group for people in recovery from eating disorders. All genders welcome. Group members will be led through discussions and activities to facilitate and support improved relationships with food and body. Goodbye ED is a group grounded in health at every size (HAES) principles.
Sister Circle
Space for Black women to discuss things that may be salient to their life and their experiences. Some examples of things that may be discussed are Imposter Syndrome, the Superwoman Complex, vulnerability, self-care, and being Black at WFU.
Grad Student Group
A group for graduate students that aims to foster increased self-awareness, connection to others, and opportunities to receive support and feedback as personal experiences are shared with peers.
Men's Group
A semester-long series of supportive and challenging conversations for graduate and undergraduate students who identify as male. Rather than focusing on a specific theme, the conversation will evolve in response to themes that emerge.
Family Matters
Family is not always a source of support in our lives. This group is a space to talk about how family experiences have impacted you and your ability to connect with others.
In, Out, & In-Between
Group for LGBTQIA+ and same-gender attracted students of all backgrounds. The group is support-based and is designed to encourage open discussion about gender, sexuality, coming out, relationships, family, community, spirituality, mental health, intersecting identities, and other areas of your life that may be difficult to discuss elsewhere.
Survivor Support Group
The Safe Office is offering a weekly virtual confidential support group for survivors of interpersonal violence open to all genders. Members will engage in survivor-led group processing and explore psychoeducation about trauma. Available for undergraduate and graduate students.