---
FOR LIFE-THREATENING EMERGENCIES ANYTIME
Call: 911 or 336.758.5911
---
FOR URGENT MENTAL HEALTH CRISES ANYTIME
Call us: 336.758.5273 
---
TO MAKE AN APPOINTMENT
Call us: 336.758.5273
Note: Leave a message on our voicemail and we will call you back to schedule an appointment.
---
Follow Us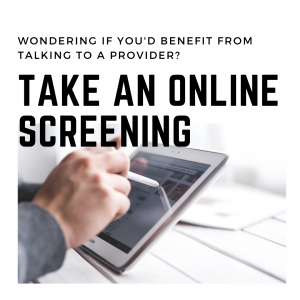 These screenings are supported in part by the Benjamin Lewis May Fund.
Screening instruments can be useful in alerting you to actual or potential problem areas but should be followed up with an assessment by a mental health professional. To schedule an appointment at the University Counseling Center, call 336.758.5273.